Call us now on 

01473 396146
Get a call back from Hadleigh locksmiths
Provide your contact details in the form below and one of our Hadleigh locksmiths we'll call you back as soon as possible.  We don't charge call out fees and we can get to you quickly in an lock emergency because we're local. We are open 24/7 and specialise in lock emergencies in Hadleigh, Ipswich and Suffolk.
Hadleigh Locksmiths – Suffolk
Morgan locksmiths are based a few miles from Hadleigh, Suffolk and so we can get to you quickly in any lock emergency. We operate 24/7 and don't charge call out fees. We also give fixed fee prices on our locksmith services in Hadleigh in Suffolk. These are some of those locksmith services we can provide to clients in the Hadleigh area.
Repair or change faulty UPVC door lock mechanisms
Change your locks to comply with insurance standards
Change lock cylinders on doors
Supply and fit UPVC door handles
Realigning door and window hinges
Change multipoint locking systems
Fit extra security to doors and windows
Garage door locks
UPVC window security
Snapped key removal service
Why Choose Morgan Locksmiths in Hadleigh Suffolk?
We provide a first class service to our customers
We ensure that our Hadleigh customers are 100% satisfied with our work before we ask for payment. Consequently, we have one of the best reputations within the locksmith industry, which we work hard to keep. You can find us on Checkatrade and read our reviews.
Hadleigh locksmiths on Checkatrade
We are proud to be listed on Checkatrade because we believe that reputation is so important and on Checkatrade you can see that we're fully insured and we always score highly on reviews, we always want to keep it that way because  our reputation is paramount to us.
Hadleigh Locksmiths offering fixed fees
We do not charge fees for quarter or half hours. We provide a fixed price for our locksmith's work and we STICK TO IT! If we say a lock change or lock repair will take us an hour and it takes longer, then there's no extra charges for you.  Fixed fee means fixed fee with Morgan Locksmiths.
Competitive pricing
Because we're a local firm based near Hadleigh in Suffolk. We offer our services to local customers in Hadleigh and surrounding areas and we don't need to sub-contract from call centres or other locksmith's firm. This means we keep our prices competitive and you get experienced, vetted and local locksmiths and a personal, reliable service from a local locksmith you can trust.
We're not a call centre
It's important to point this out because often when you call a locksmith you'll get a call centre and you'll pay well over the price of a local independent locksmith company. You're also never sure who is going to turn up. We are a local family firm of locksmiths based near Hadleigh in Suffolk.
Hadleigh locksmiths approved by Trading Standards
Because we know how important the security of your home is, we want our customers to be confident that we are trustworthy, qualified and reliable so we asked to be vetted and checked by trading standards. Our customers can feel assured because we've been approved by Trading Standards.
Hadleigh locksmiths
We're a based close to Hadleigh just off the A12 in Suffolk.  When you call us you don't get a call centre, you'll speak to a qualified local locksmith a few miles away.  Our locksmith will be able to advise you over the phone and knowledgeably discuss your lock issues and give you a fixed fee quote (no call out charges) in many cases.  We can also get to you quikcly in an emergency for instance if you're locked out of your home.
No call-out charges
Morgan Locksmiths don't charge a call-out fee! Some companies charge low hourly fees to get your business and then add a high call-out charge to the price so always check if there's a call-out free. We don't charge call-out fees. The FIXED FEE price we quote is the price you pay and there are no hidden extras on top.
uPVC door lock specialist
Genuine local family business
Emergency lock out service
30-60 min response*
*where possible
Hadleigh locksmiths
Morgan locksmiths is a long established locksmith company.  Our family run company has been operating in and around Hadleigh in Suffolk since 2006. We're a expert locksmiths located close to Hadleigh and can provide all locksmith services.
Family run Hadleigh locksmiths with a great reputation
We're a family run locksmith company and have an outstanding reputation in Hadleigh and in Suffolk for our quality work, reliability and honesty,  which is evidenced by our Checkatrade reviews. We are always upfront on the costs involved in any locksmith work you require and give you a fixed price and that means there are no hidden extras when you use us for your locksmith work.
Competive prices, great service from Hadleigh locksmiths
We use a variety of suppliers for locks giving us a wide range of hardware available for purchase. This enables us to get our customers the best possible prices. Morgan locksmiths are local to Hadleigh and Suffolk our costs are lower, enabling us to give you the best price for the job.  Our vans are fully stocked with most of the common locks as well as some more unusual locks.  This means we can complete most jobs in one visit rather than ordering parts and keep the customer waiting. If you're looking for a local, family run, independent, qualified and trustworthy locksmith in Hadleigh or in the surrounding villages, call Morgan Locksmiths on 01473 396146.  We'll arrange for one of our locksmiths to visit you give you a free quote.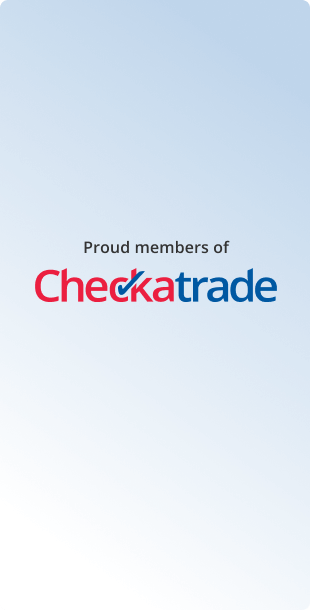 Morgan locksmiths have changed, fitted and repaired a multitude of locks in Hadleigh and Suffolk, since they began trading. We've acquired skill, knowledge and a great reputation as locksmiths during this time, Our aim is that every locksmiths job we do for our customers is first-class. We supply and fit locks for all types of doors in Hadleigh, Suffolk. These include UPVC, wooden or composite doors. We carry a huge range of locks on our vans so that we can complete the job within one visit where possible.
Professional and experienced Hadleigh locksmiths
We ensure that your home is fitted with the right locks for your property, for maximum security and to comply with your insurance company's terms and conditions. This is important as the the wrong locks could result in your insurance being invalidated. We take the hassle and guess work out of this for you, because we can offer our expertise and sound advice ensuring that the locks we fit meet your insurance requirements, but also keep you safe at the same time.
Hadleigh locksmiths with a strong reputation and great reviews
As a local locksmith with a strong reputation in Hadleigh, Suffolk, it's important to us to maintain that reputation by keeping our customers happy with the locksmith work we do, therefore we don't leave a job or ask for payment until our customer is totally satisfied. If you're unsure of the type of locks you need, just give us a call and we can talk you through it over the phone or visit your home and give you a FREE no-obligation FIXED FEE quote or just some free advice.  You can see our reviews on Checkatrade so that you know how good we are.
Why choose Morgan locksmiths over a national company?
It's tough deciding who to trust with your home security but we try and make it an easy decision. Here are some of benefits of using Morgan locksmiths in Hadleigh Suffolk
We are NOT a national call centre so you're only paying one company as opposed to a locksmith AND the call centre
You get a qualified, expert locksmith with years of experience.
Price! Because we're local locksmiths and you're calling us direct, you cut out the middle men and keep the price down. This is really important when it comes to locks and parts. Often, when you use a call centre, the price of locks and parts are inflated to make each party's cut greater.
Experience. We have often attended properties to just rectify shoddy work. Morgan locksmiths have a great reputation, you can check us out on checkatrade and read our customer reviews evidencing our workmanship, before you call us.